My favorite ride, The Haunted Mansion. I've always wanted to live here!
Me, Maggie and Katie in front of my Mansion.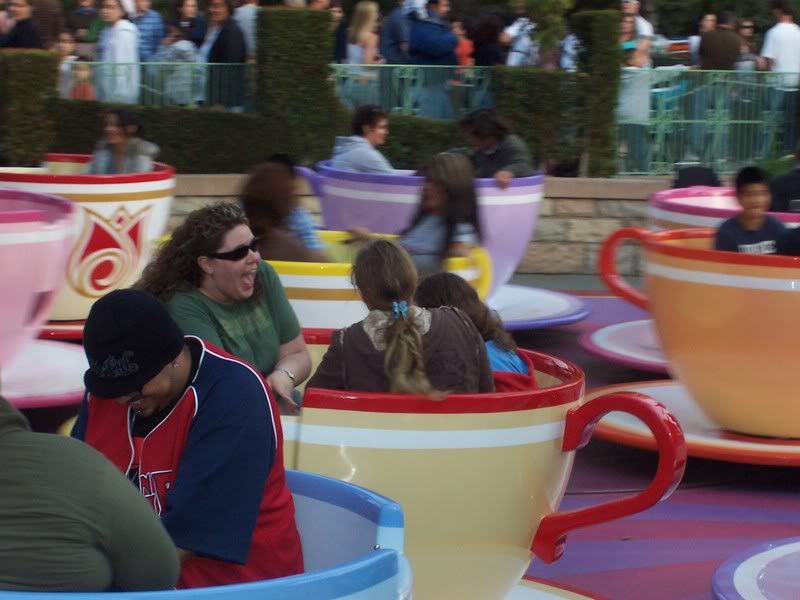 Eric caught us in action on the Tea cups. He said we were the fastest cup out there!
Us being silly after the ride was over
Maggie being a goof!
We're sad that the Matterhorn broke down
Eric and I laying in the middle of Main Street USA, waiting for the fireworks.