Last weekend we went camping with my brothers and their families as well as my cousins and their families. For the past 3 or 4 years we have been trying to make it a summer tradition to get away for a weekend and go camping. The past couple of years, we froze our rears off in the mountain community of Julian, so this year we decided to try beach camping again. We had gone before, but it's very difficult to get a couple of camping spots at the beach.
My awesome cousin Lisa, being the awesome person she is, made the calls to the campground so that we can get our reservations for us. To let you know how difficult this is, she called 6 months in advance to get us the reservation and was online as well as her phone hitting re-dial multiple times until she got someone. She was able to get us 2 camping spots. One was right on the beach, and the other was across the little road from it. Thanks Lisa for your hard work! It was so worth it!
Here are some pictures of our trip.
Eric setting up our tent: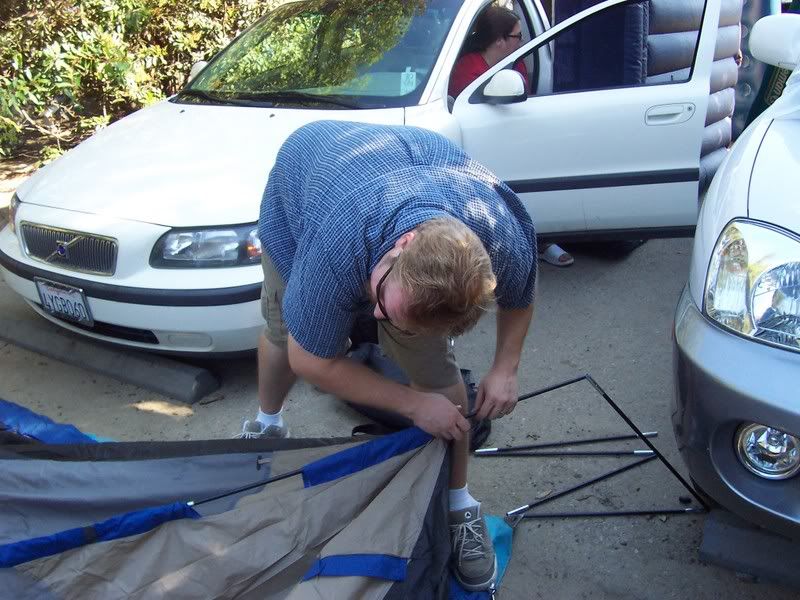 Our "home" for two nights: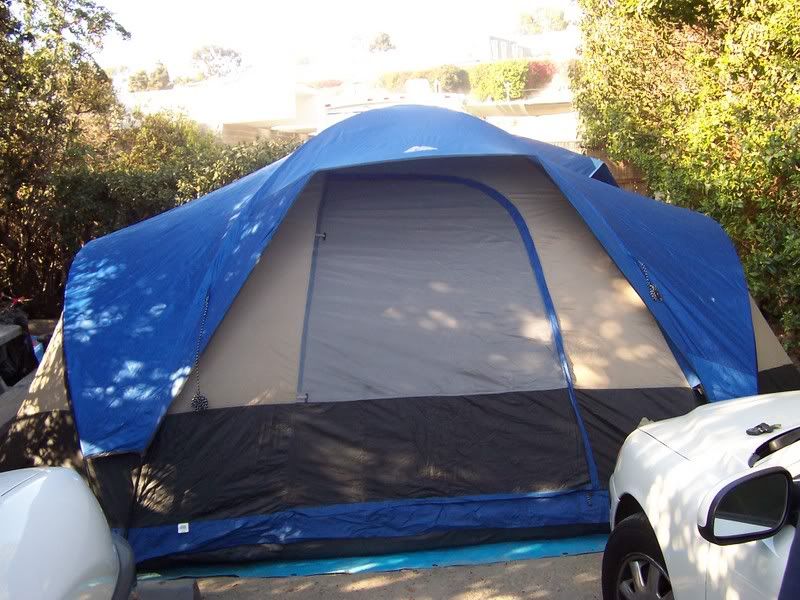 The main camping spot: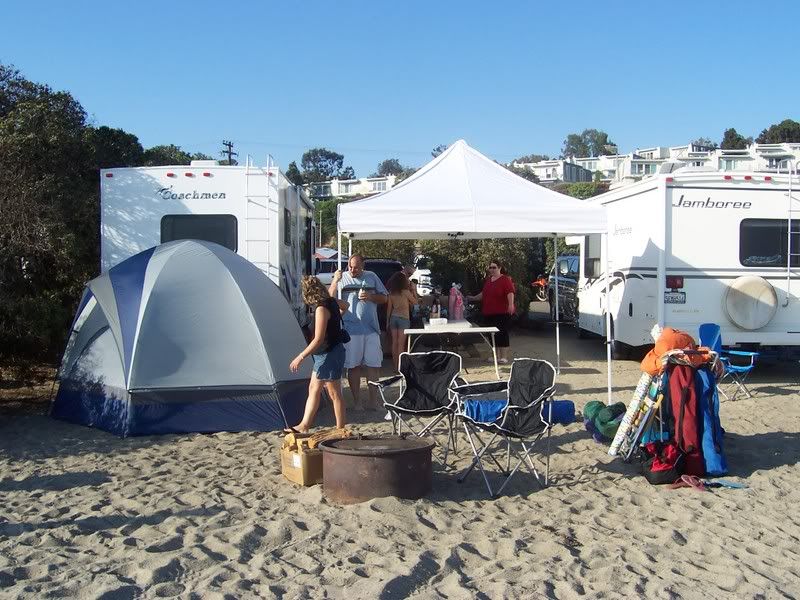 Our view from the main site: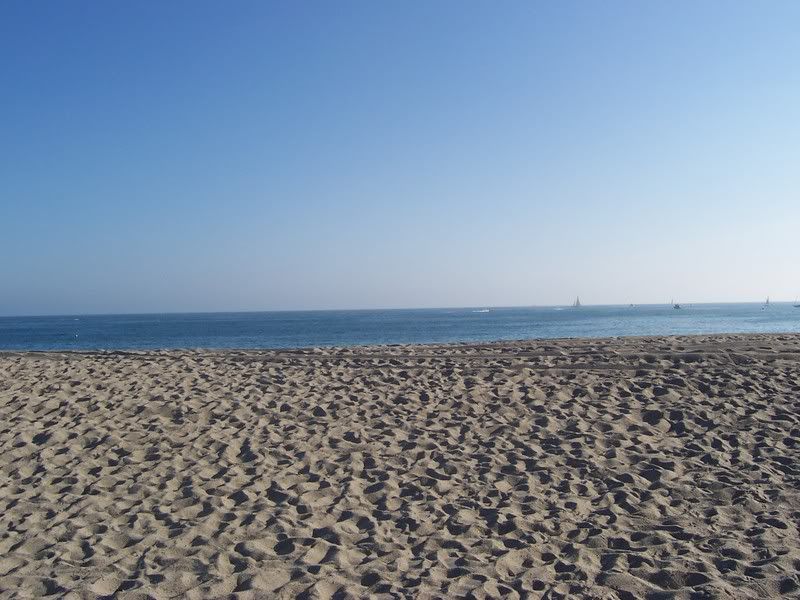 My niece enjoying the beach sand: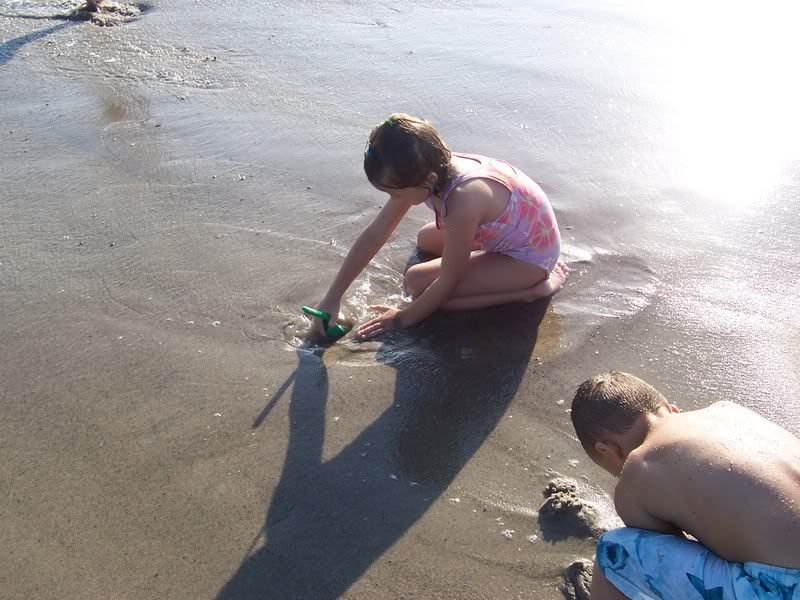 My nephew's not to sure about this beach thing: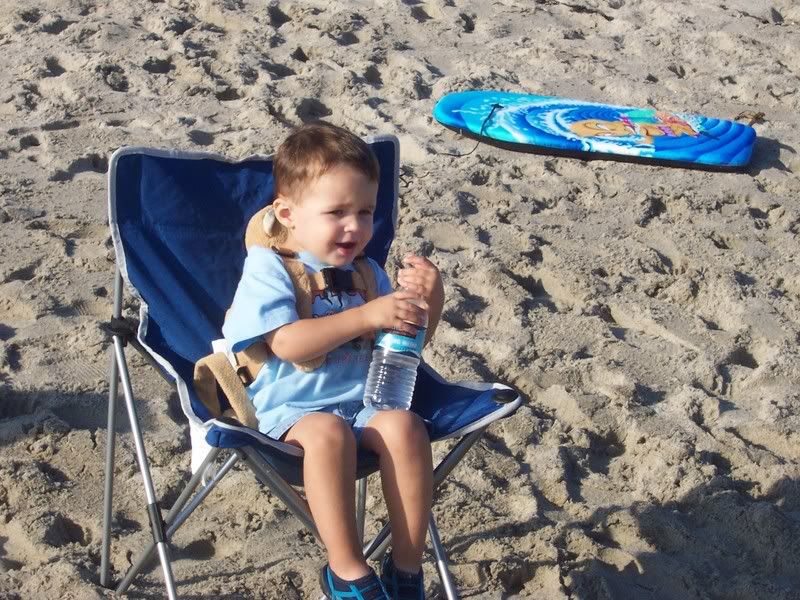 My little cousin playing in the water: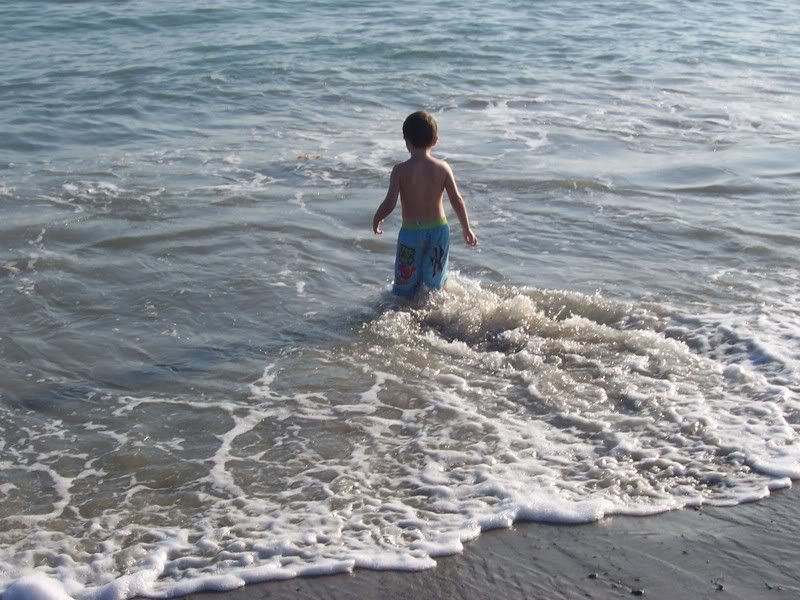 This dog was so cute playing in the waves: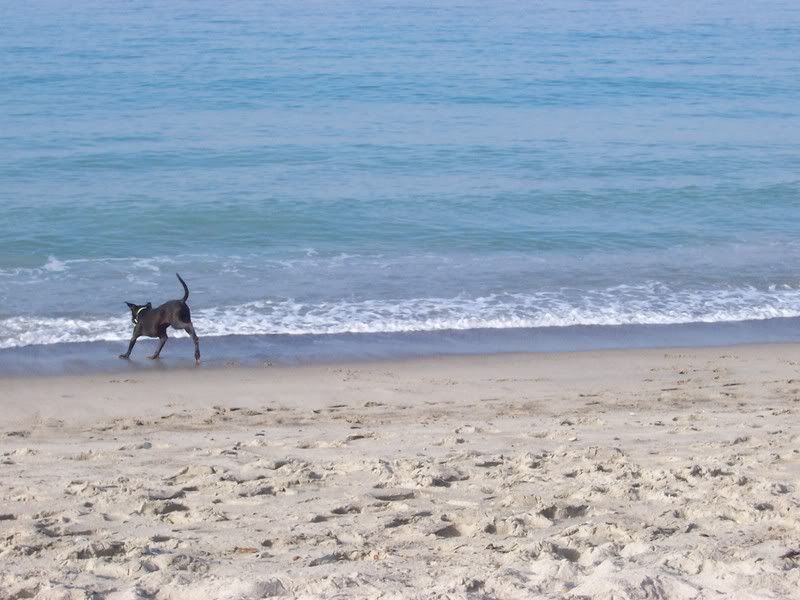 My niece again: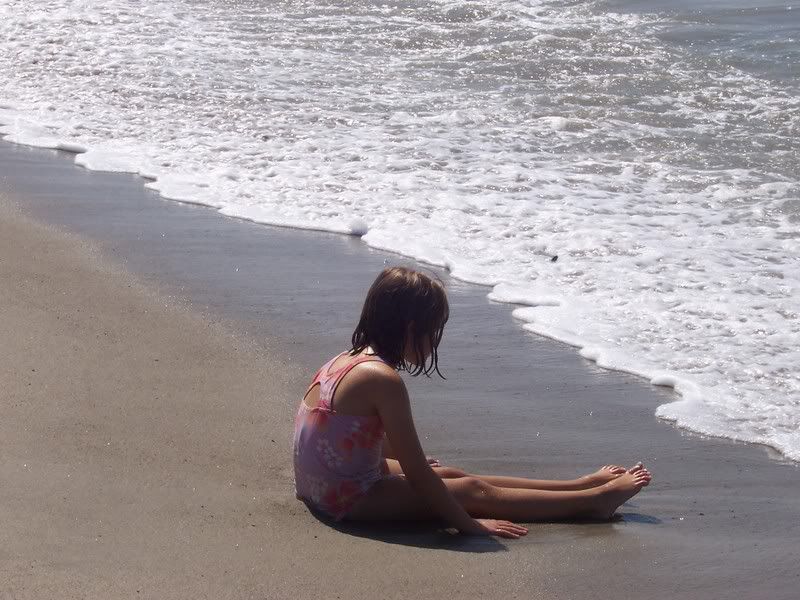 My nephew's making a sand castle: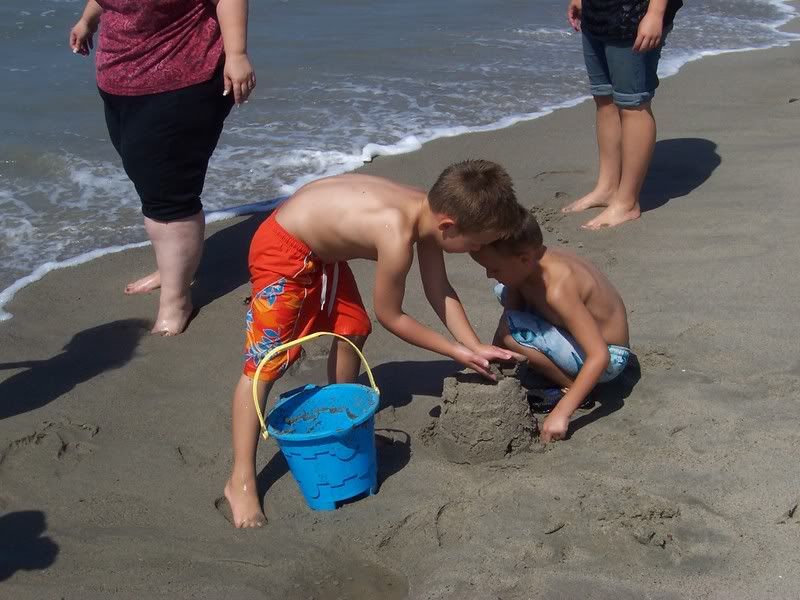 My husband said he was "enjoying the beautiful scenery"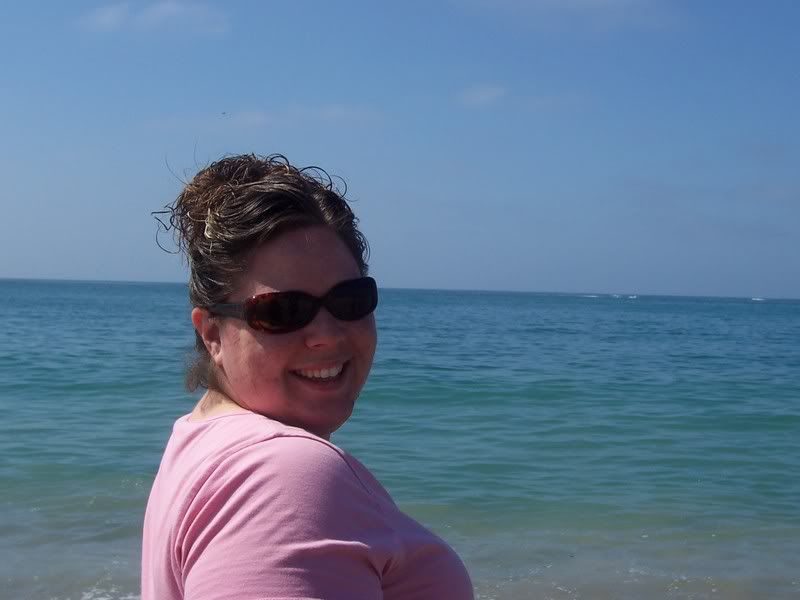 Justin can't wait to play in the ocean!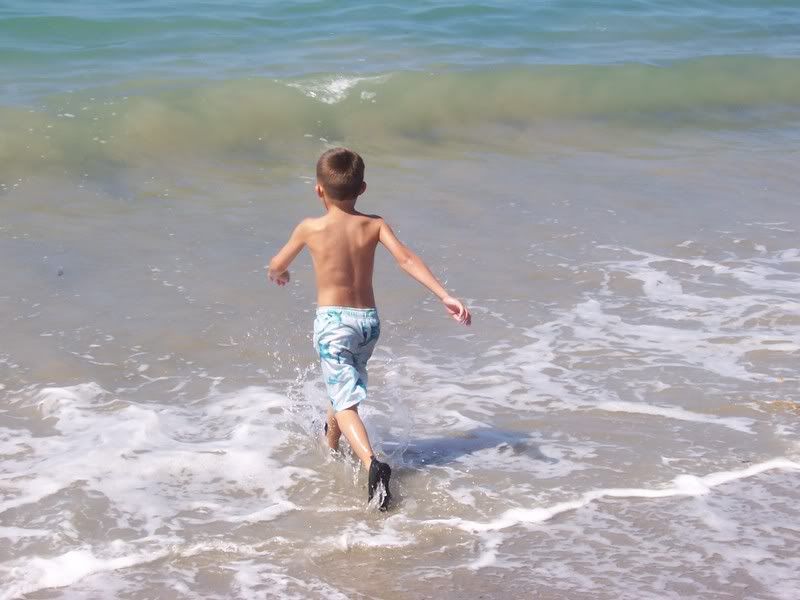 The three "old guys" have fun in the ocean too
Makin' the s'mores
Note to self: Being in the shade all day does not equal being completely protected from the sun. This is also a public service announcement to remind you to use your sunscreen!