It's been a little while since I last posted an update on our crazy life, so I thought I would let you know what's goin' on. I ended up taking the promotion at my company and I've already stared my training. Next week is the last week for the girl I am replacing so after that, my new job will be in full swing! I am already enjoying it. I'm the kind of person the enjoys learning new things and there is so much to learn with this new position. You should see how thick my manual is! I will be guarding that manual with my very life because if I should lose it, I'd be so lost.
Not many of you know, but as a side job, I've started selling Cookie Lee Jewelry. I'm not sure how many of you have heard of it, but picture a Tupperware party, but instead of selling storage containers, I'm selling really pretty jewelry. I bought enough of it, so I finally decided to see what I could do about selling it. I recently signed up and I've got two shows this weekend! I'm so excited and I am looking forward to see how I do with this little business.
I love the people I work with (my "up line") and I LOVE the jewelry. I don't even have to give a spiel about the jewelry I sell. I just set it on the table and let the ladies do the shopping. How tough could it be? I also just recently got to me THEE Cookie Lee herself. She is a lovely woman and she makes us all love the jewelry as much as she does! I felt kind of honored to meet her, even though she's not really a celebrity. Below is the picture that was taken when I got to meet her!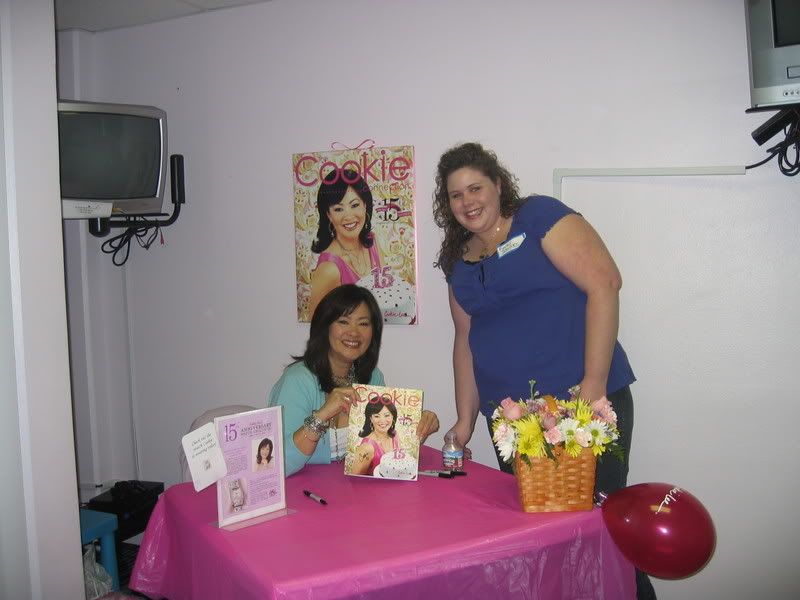 Other than that stuff, not much else is going on. I won't be updated too much once I start my new position because I won't have time. I'll try to keep things going when I have the chance, but I'm not sure how often that will be. Don't miss me too much!!