Oh. My. Goodness.
I just recently discovered a few blogs of women who enjoy stamping as much as I do. I had been in a creative drought, but after looking at their sites, I couldn't wait to dust off my stamps and ink and make cards again! Over the weekend a made a few cards, so I thought I would display them here. There is one that I LOVE, however it is for a gift for someone and since I'm not sure if they read my blog, I won't post it till after they get it.
Here is the website where I got the idea to make the following cards. It also has a step by step tutorial on how to do it!
http://www.splitcoaststampers.com/resources/triangletrifold.php
And here are the cards I made:
Outside:
Inside: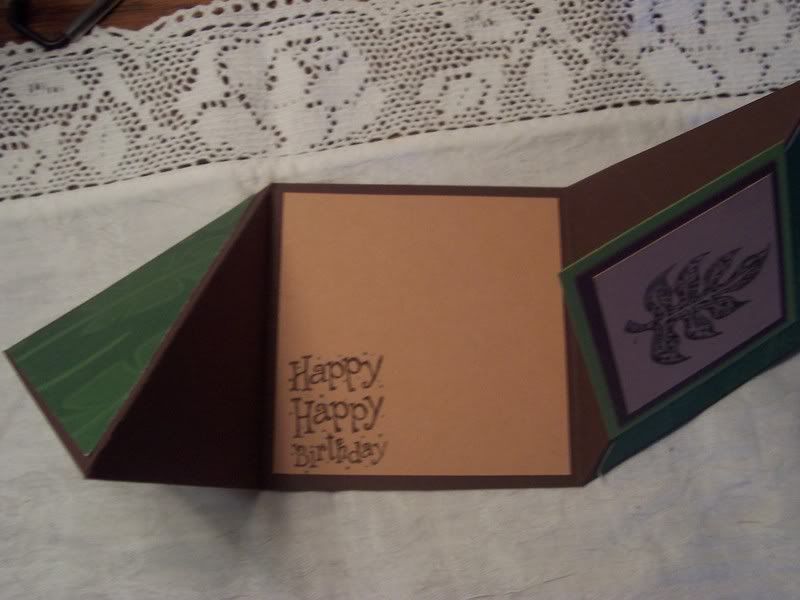 Card #2
Outside: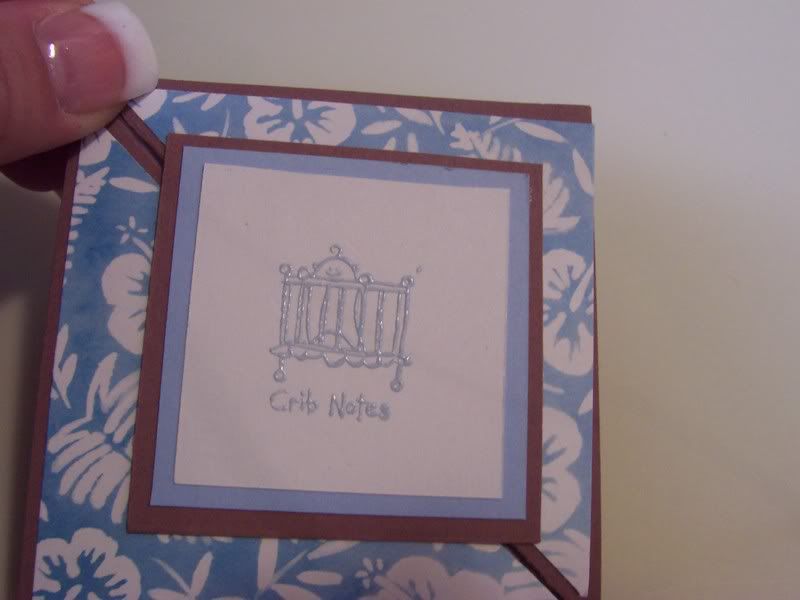 Inside: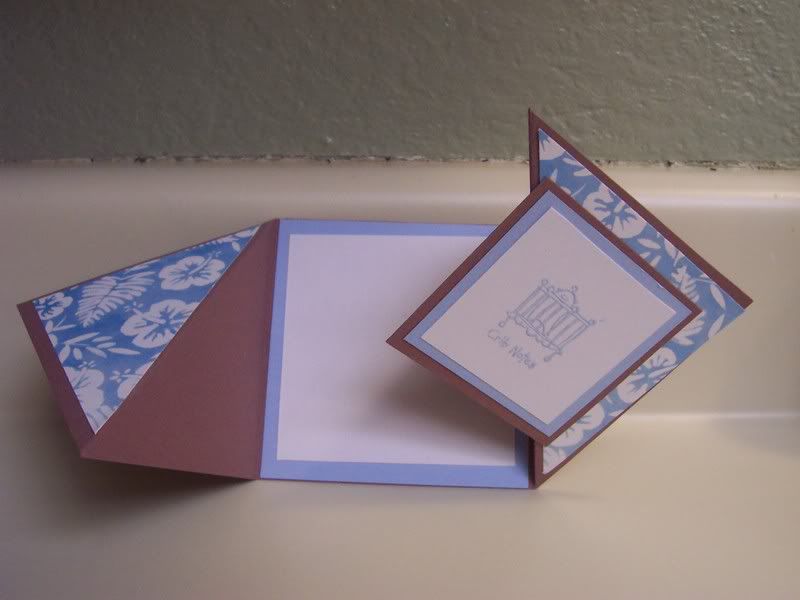 Card# 3
Outside: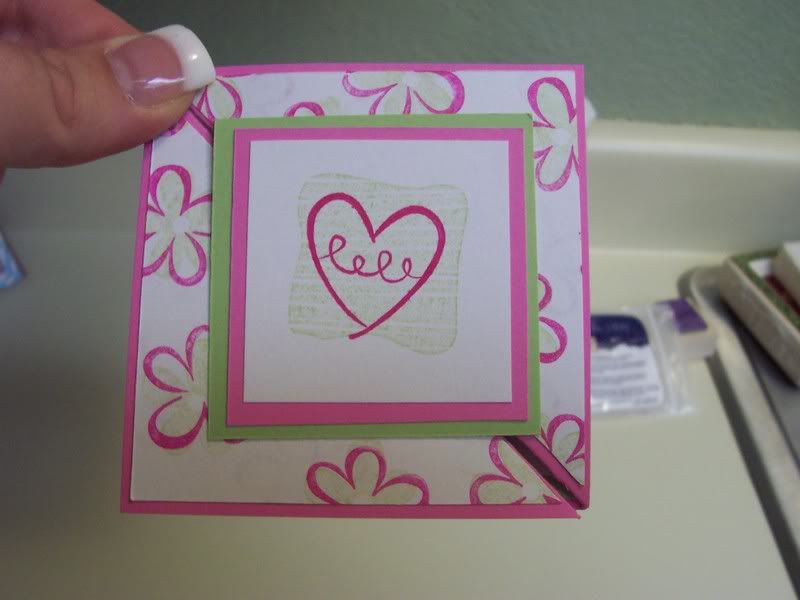 Inside: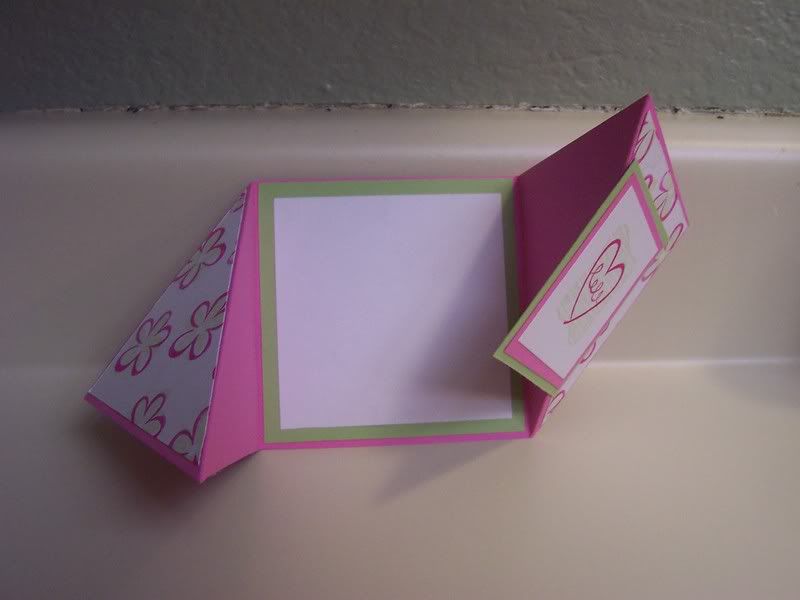 Card #4 (Work in Progress)
Outside: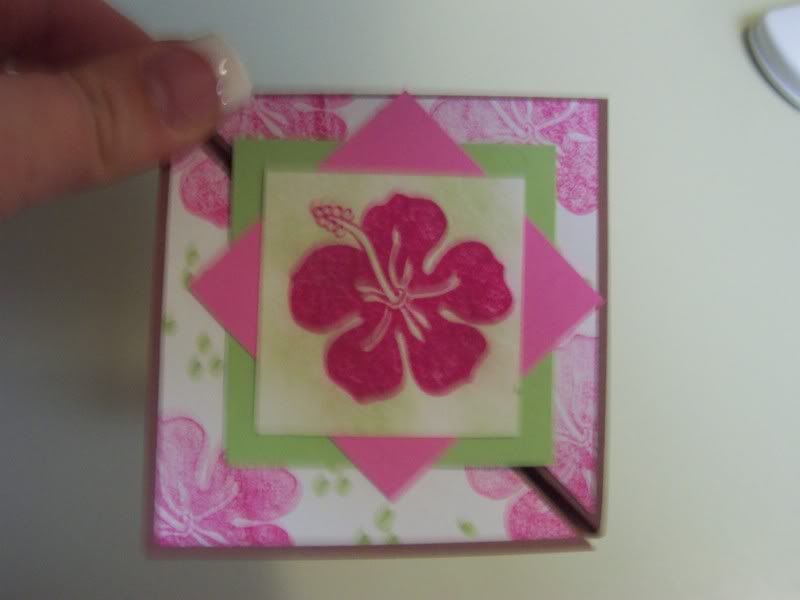 So there ya have it. This is the beginning of my creative streak! I'm already looking forward to playing with some new techniques. I'll post my new creations as I make them. Also, if you are into card making, I will add the links to the websites I steal ideas from to the right under my "links" list.